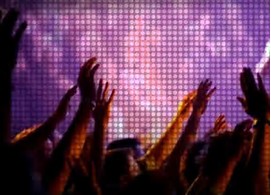 Recently superstar Nelly pulled a young girl on stage, sang in her ear and played with her hair.  This may have been innocent but for the rape arrest he received after the concert.  The two incidents weren't related but the later arrest highlighted the earlier performance that many called awkward.
These incidents started a battle on the Internet with many picking a side and some refusing to have an opinion because they weren't there.  Most believe the alleged victim is just money hungry and scorned after being used and rejected.
I've dealt with these same attitudes while reporting sexual exploitation inside of schools.  No one wants to believe the victim.  At the very least most hold her accountable for being naive and in that situation to begin with.  I understand that there is a slim chance that this could be someone attempting to set up my all time favorite artist but I still have never witnessed a time when a superstar was accused of rape and a million fans didn't slut shame the alleged victim.
My upcoming book will describe many instances of our forgotten victims of rejection, humiliation and rape.
google506a19875d22e31a.html