Unfortunately there is a wide achievement gap in the United States between African American students and other races.  Below is a break down of Missouri state assessment scores of African American students.  This information is important because a lot of districts have test scores that will conclude you that their school is the best choice for your child.  However if you look at the scores of only African American students, you can base your decision on what is best for your child (if African American).  If your child is not African American then common ways to determine the best school for your child is suitable.  Meaning, there is no reason for a sub report.  The regular US education reform information does not need to be looked at further to determine what is best for your child depending on minority factors.
School Name                       Failing       Success                                                                                                                                        
State African American
belowbasic/

basic

36.9/26.0

Proficient/

advanced

30.7/6.4

State- White
14.1/19.1
45.2/21.6
State – All
18.6/20.7
42.2/18.4
Clayton
33.3/18.2
33.3/15.2
Pattonville
14.9/20/6
50.4/14.2
Northside Community School
15.9//20.5
54.6/9.1
Normandy
36.7/28.0
26.1/9.3
Ritenour
31.0/29.1
33.8/6.2
University City
42.6/25.9
26.9/4.6
Ferg/Florissant
36.3/26.7
32.7/4.4
Jennings
28.3/19.8
31.6/20.3
SLPS
48.9/25.1
22.5/3.6
Confluence
41.4/33.3
13.6/.9
Parkway
26.3/22.2
39.4/12.1
Kirkwood
21.7/23.9
41.3/13.0
Francis Howell
17.5/32.0
40.3/10,3
Ladue
25.0/22.7
40.9/11.4
Jamaa
74.4
Riverview
45.7/29.5
22.9/1.9
Rockwood
26.2/26.7
37.7/7.4
Immerson
38.6/42.9
15.7/2.9
Premier Charter
30.8/42.3
23.1/3.9
Webster Grove
37.0/16.7
40.7/5.6
Brentwood
25.0/12.5
50.0/12.5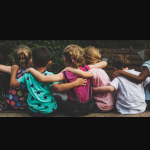 I personally did the research because being involved in education reform, I wanted to assure that my grandchild was attending a great school.  I knew to only research black students scores because many diverse schools have high scores with a wide achievement gap between African american and students.  I was pleasantly shocked when I discovered how well my granddaughters school, Northside Community performed compared to other schools in Missouri.
The schools low teacher to student ratio along with some great staff is the number one reason this school is performing in the same arena as Clayton, one of the best schools in the state.  Other predominantly African American schools have more proficient and advanced African American schools then many of their suburban neighboring schools.